WATCH: Katy Perry shares 'Birthday' lyric video
JUST ADDED: 5 Seconds of Summer will be rocking the stage at this year's iHeartRadio Music Festival Village in Las Vegas! The band sat down with Ryan Seacrest to break the news. Click here to buy your tickets now, before they sell out!
Listen to Katy Perry on iHeartRadio
Katy Perry's birthday might not be until October, but she's celebrating early with the lyric video to her latest single "Birthday."
In Katy's new video, the lyrics to "Birthday" appear in a number of baked goods, sprinkles, candy, flour, party decorations, birthday candles, and of course tons of amazing birthday cakes!
Check it out below: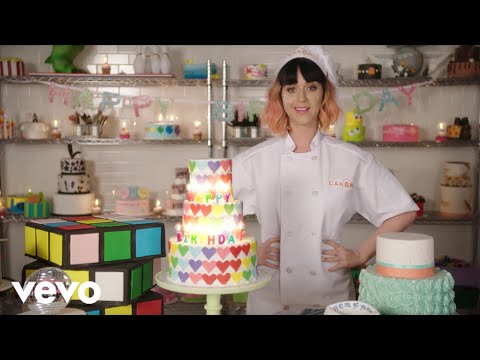 And if you haven't seen the adorable cover art yet, it's a fantastic throwback photo of Katy and her sister Angela!